デジタルアートバトル 日本大会 DAY1

Vote from here !
HIRAKU
Shimane, Japan
北海道札幌生まれ→親の離婚後すぐ道東へお引越し→バスケウーマン→高校卒業後に全財産10万円とボストンバック1つで北海道を飛び出して滋賀県へ行ってみる→キヤノン工場でC端を貼る→FMラジオ局の営業をしてみる→やっと閃いた!東京へ行く→デザインイラストスキルアップする→結婚子ども生まれる→カメラのキタムラさんと似顔絵イラストレーターとして契約→震災をきっかけに島根へ移住→似顔絵イベントを始める→似顔絵講師をする→シングルマザーに変身→プロバスケットチーム島根スサノオマジックでイベントをする→山陰中央新報社さんでIZUMO-ismイラストマップ連載→松江城水燈路アーティスト行灯出展→名古屋似顔絵楽座全日本似顔絵師グランプリ第10回竜王賞出場→全日本似顔絵グランプリ第8回S1大賞佳作入賞→イオンモール出雲で似顔絵イベント開始→ライブアート開始→還暦祝本舗さんで似顔絵作家担当開始→フリーペーパー表紙に取り上げていただく→山陰放送BSSまつり似顔絵屋さん→​全国雑誌月刊MOE掲載→山陰中央新報さんの新聞で活動を取り上げていただく→デジタルアートバトルLIMITS出場ジャパンファイナル最終予選24名中総合8位→日本テレビマツコ会議出演&密着取材していただくスタッフの皆様ようこそ島根へ→山陰放送BSSラジオ出演→山陰中央新報さん新聞の月いち美術館イラスト担当→2018年10月ジャパニーズアート展inパリ出展→売れたー!!→ジャパニーズアート展inパリで審査員賞を受賞→2018年12月〜2019年3月パリで現地のギャラリーにて絵が出展される→2019年2月東京駅に絵が展示される←いまここ
See translation
→ Hokkaido Sapporo-born after the divorce of the parents to just east of the road move → baskewuman → after graduating from high school in all property 100000 yen as Boston back one Hokkaido in → go to Shiga Prefecture to C-terminal post on the Canon factory → → FM radio sales to barely carrying! → go to Tokyo → Design illust skill up-marriage children born as Kitamura's camera and caricature Illustrator → contract earthquake triggered Shimane emigration → caricature event start → → taught a caricature single mother makeover → basketball team Shimane Shushan To events in the nomadic San-in Chuo shimpo and I in IZUMO-ism illustrated map series, Matsue Castle water lantern road artist Lantern Exhibition → Nagoya caricature fun seat National portrait artist No. 10 times ryuo award year → national caricature Grand Prix No. 8 times S1 honorable mention award → Aeon out → cloud caricature event begins live art begins at sixty celebration honpo caricature artist by start-> free paper cover covers you Sanin broadcasting BSS Festival portrait painting shop-> → → National Magazine monthly MOE Sanin Chuo shimpo newspaper covers the activities our digital art battle LIMITS played Japan final qualifiers 24 → 8th place overall in Japan televimazko Conference cast & Our interviewers staff welcome to Shimane Sanin broadcasting BSS radio → Sanin Chuo shimpo's newspaper, scratch art illustrations by → 10/2018 → Japanese art exhibition in Paris sell Hooray! → won the jury prize in the Japanese art exhibition in Paris → 12/2018-→ 3/2019 in Paris will exhibit paintings at Gallery of paintings will be exhibited at Tokyo Station 2/2019 ← now here

Vote from here !
yUneshi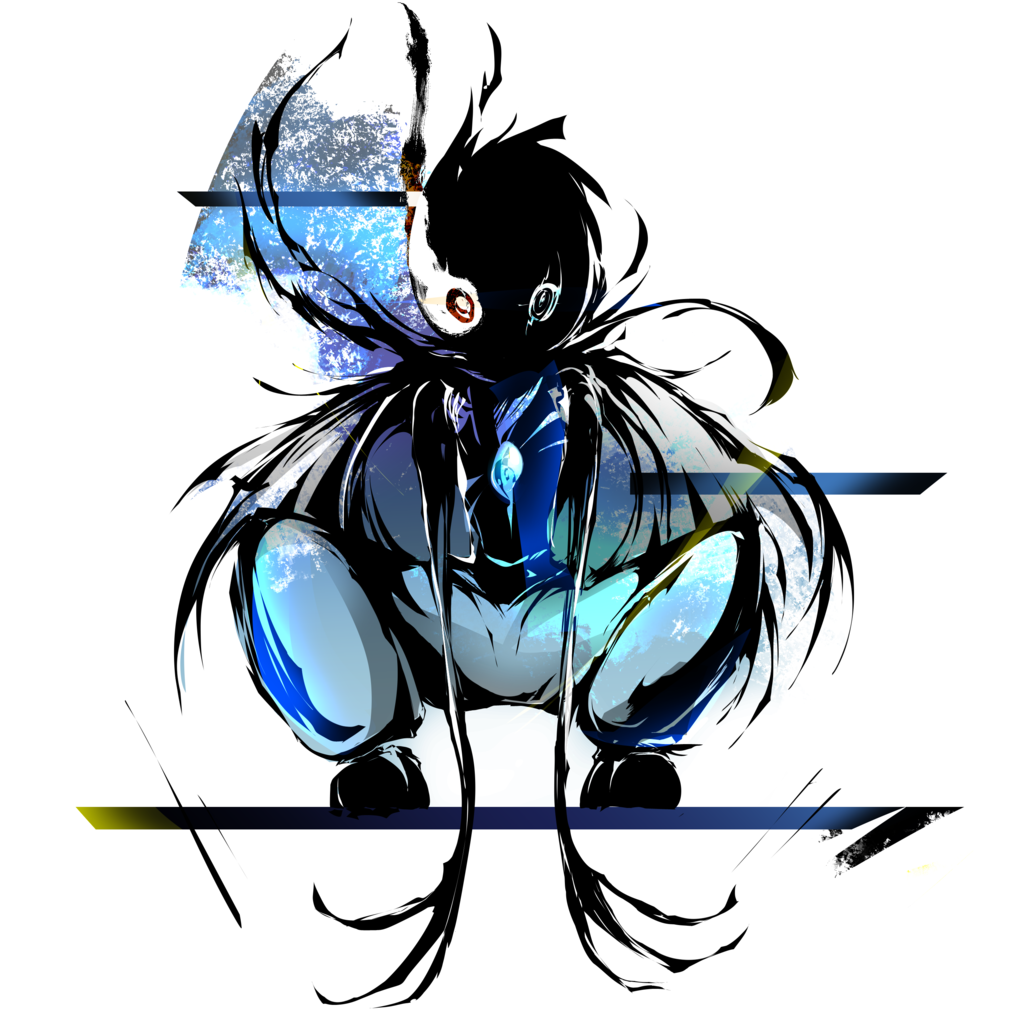 Hyogo, Japan
読み:ゆねし
黒を基調としたキャラクターイラストを得意としている。
LIMITSをきっかけにイラストレーターとして活動を始め、関西を中心に展示、物販の他、ボードゲームのアートワークを担当したりと活動の幅を広げている。
See translation
Read: it slowly and proud with a black character illustrations. LIMITS in the wake began working as Illustrator, Kansai will be displayed, in addition to sales and responsible for board game artwork that widen the activities with them.